Dental Veneers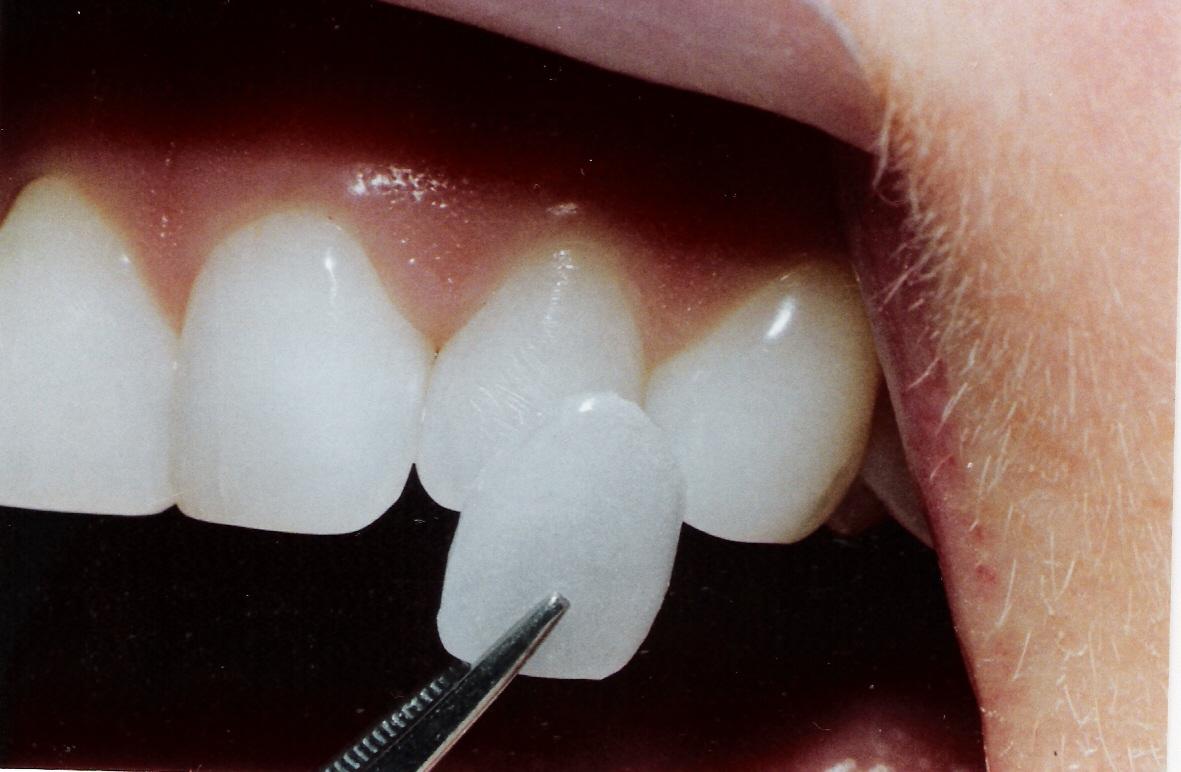 A veneer is a thin layer of material, usually porcelain or plastic that is placed over the front teeth to change their shape and colour. Significant improvements in the appearance of individual teeth can be achieved with minor tooth preparation.
You might need veneers if:
Your teeth are badly stained and tooth whitening is not an option
Your teeth are chipped or have small holes in them
Your teeth have an odd appearance (such as being unevenly spaced)
You need a crown but veneers can often be a good alternative
What is the procedure like?
The first stage of the procedure is to prepare the teeth. This normally involves reducing them very slightly to allow for the veneer to sit correctly. A mould is then taken and sent for fabrication to a laboratory.
In this instance, you should be provided with temporary veneers, which should give you a good idea of the eventual outcome. In some case the dentist may be able to create the veneers in the surgery.
At the second visit, your dentist will check the veneers that have come back from the laboratory and adjust them as appropriate to achieve the best fit and colour
What different types exist?
Composite
This can often be performed in a single visit to the dentist and are therefore an appealing option for the dental tourist. Composite veneers typically last between 5 and 7 years.
Porcelain
A very thin layer of porcelain is bonded to the teeth. Porcelain veneers require two visits as the veneers need to be fabricated in a laboratory. Porcelain veneers typically last 10 to 15 years.
What affects the price?
The number of veneers you are getting
The type of veneer
The amount of preparatory work required
The dentist selected